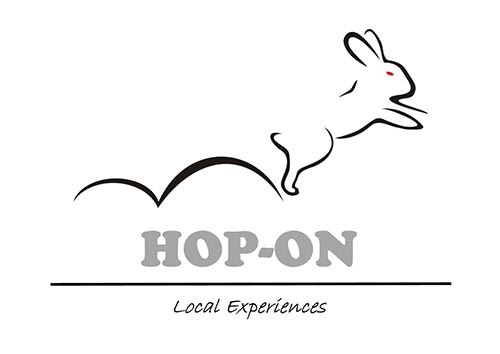 Namaqualand Tour
....as I know it!
Duration: 8 hours in season (Aug/Sept) and 7 hours rest of the year
Distance Covered: 300km
Places covered: Okiep/Springbok, Goegap Nature Reserve, Kamies-Mountains, Nourivier
Tour guide: Local Registered Guide (own transport – supplied transport)
Overview:
Starting time: 09h00
End time: 17h00
Includes: Exhibition costs
Excludes: Lunch at own cost.
Tips: Remember sunscreen, hat, water, walking shoes and a fun attitude
Itinerary
09:00 to Goegap (up to 40% of the world's 10 000 succulent species can be found in Namaqualand. Possible sightings range from Fona and flora like Succulent gardens, Quiver trees, Halfmens, Springbok, Oryx and mountain Zebra.)


10:00 leave for the Majestic Quiver tree forest 1 hour's drive into the Kamies-Mountains.


12:00 arrive at the still nomadic herders post and visit a traditional hut. (make your own "roosterkoek" in the cooking shelter on an open fire. A real experience of how the modern-day San/Bushman lives).


13:00 1st proper toilet break at the local school. (Where we also get to meet some the local kids and interact with them, if in school)


13:30 light lunch at a commercial sheep farmers house to experience traditional "boerekos". (estimated @ R200/person max) Or picnic at the viewpoint (pre-arranged)
Watching flowers all the way and visiting the NAMAQUA National Park for more Flowers (if in season Aug/Sept)


@17:00 arrive at the Historic Okiep Country Hotel***for 1/2-hour history and mining tour (optional& free of charge). (Simon van der Stel,copper and fool's gold, Beam Pump, Smokestack,Mine and Anglo Boer War) afterwards ordering and enjoying a proper meal and an appropriate beverage.
Sun Downer Trip (maximum 4 people)
A 3-4 hours 4x4 sundowner trip on top of the Rietberg Crying Mountain. Cultural and mine tour included. Prices on request. Needs to be booked 48 hours in advance
Orange River Tour
For kanoo trips on the Orange River... Join the tour for the day and enjoy a spit braai or lunch at Bushwacked & fun on the river.
1-2 Day Richtersveld Tour also available.
Day tours - Local Area
Unique nature experience & history of area. @ R1000
Diamond Coast Forever Namaqualand
Come and enjoy the mysterious Diamond Coast between Kleinzee and Koingnaas with the friendly people of De Beers - Namaqualand Mines. A visit to this unspoilt part of the West Coast with its natural beauty, fauna and flora, and cultural diversity will be an unforgettable experience.
Shipwreck 4x4 Trail (self drive) - 37km Coastal drive - Depart 09:00 to 14:00 - R130 p/p plus VAT (minimum 8 people)
The route begins at either Noup or Koingnaas Caravan Park, 13km north of Koingnaas on the West Coast. Over the years the stormy Atlantic Ocean has prevented many ships from completing their voyages, sending them to a final resting-place along the coast between Koingnaas and Kleinzee. Three of these shipwrecks, namely the Piratiny, Arosa and Border, form part of the tour. As well as these wrecks, you will see pristine beaches and places of interest such as archaeological sites dating from the Stone Age, Aggenbag's house and a diver's camp. Driving in soft sand and across rocky patches.
Strandveld 4x4 Trail (self drive) - 27 km Dune drive - Depart 09:00 to 14:00 - R130 p/p plus VAT (minimum 8 people)
The unexplored Strandveld, with its rich diverse plant species, forms part of the Namaqualand coastal plain. The tour through a 30 000 ha private game reserve will take you through various dune systems and alternating natural veld. Gemsbok, springbok, ostriches, and smaller antelope, such as steenbok and duikers, can be seen in large numbers. Soft sand!
Mine Tours - Kleinzee (weather permitting) Departure 08:30 from Mine Tour Room - Tourism Information office R70.18 p/p plus VAT (minimum of 4 people)
The mine tour affords you the opportunity of seeing the fascinating world of diamonds at close quarters. See the massive dragline in action as it scoops up to 70 tons of overburden with each scoop over a distance of 200m within the space of a minute! You will also visit the largest seal colony off the coast of Southern Africa, where more than an estimated 350 000 Cape fur seals make their homes, within the mining area. Children under 16 and pregnant ladies are not allowed on the mine tour because of entry and exit requirements to the mining area.


The tariffs given below are valid for groups of a minimum of eight people per booking. Smaller groups are welcome to contact us for a separate quotation or to enquire regarding joining another group. Security clearances must to be arranged 5 working days prior to visit. ID books/passports must be produced for the issuing of permits on arrival at either Kleinzee or Koingnaas. Groups are escorted by accredited tour guides and commentary can be given in English or Afrikaans. Prices exclude VAT and are subject to change.
Please note: The Tourism office can accept neither foreign currency nor credit cards. The local bank does not have a foreign department either. Please ensure that payment can be made in SA Rands.